Thursday, 30 September
online
Behind the scenes- Rite of Spring
Seeta Patel Dance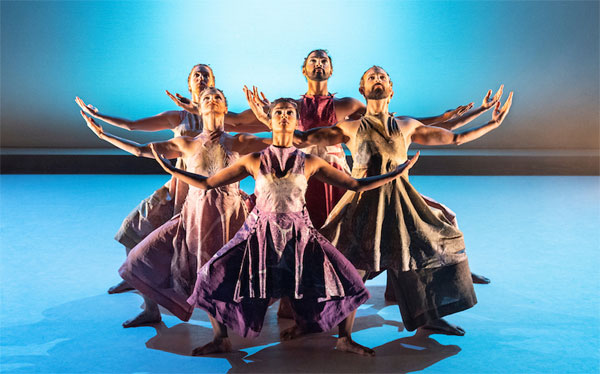 30 September, Kl. 19:00/ 7 pm CET
Free online
documentary film
This documentary gives an insight to the intentions, process and challenges of choreographer Seeta Patel interpreting Rite of Spring to the language of Bharatanatyam. Taking the South Indian classical dance form of Bharatanatyam with it's intricate rhythmic footwork, geometric and dynamic movements and expressive prowess, Seeta has created a compelling reimagining of The Rite of Spring. This will be the first time this iconic piece of music has been interpreted in this way, and an exciting bridge between two very technical, powerful and evocative art forms (Western classical music and Indian classical dance). Departing from gimmickry and cultural baggage, this work will see dance and music at it's best in a celebration of life.
Seet Patel´s production full performance Rite of Spring has recently been captured in the brilliantly filmed version that is screened at Tonsalen/Teater Sláva on 2 October 5 pm / Kl. 17:00
Don´t miss the webinar:
Bodies speaking of today- Bharatanatyam in a contemporary context
, free online on 1 October, Kl. 13:00/ 1 pm CET
A Very Br*t*sh Museum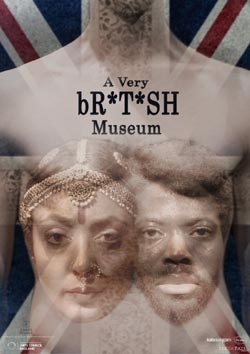 Seeta Patel Dance
30 September, Kl. 19:15/ 7.15 om CET
Free online
dance film
A Very bR*T*SH Museum challenges places like the British Museum on their role in looted history. Using dance, projections and animations, the film comments on the ongoing discussions around museums returning looted artefacts and explores the complex relationships it leaves society with in the world today. It aims to question the legacy of colonialism and imperialism upheld by arts institution. Directed by Seeta Patel & Julien Kottukapally
https://youtu.be/yD-v0Pq2hew

Friday, 1 October
online
Borders resurfacing
Post Natyam Collective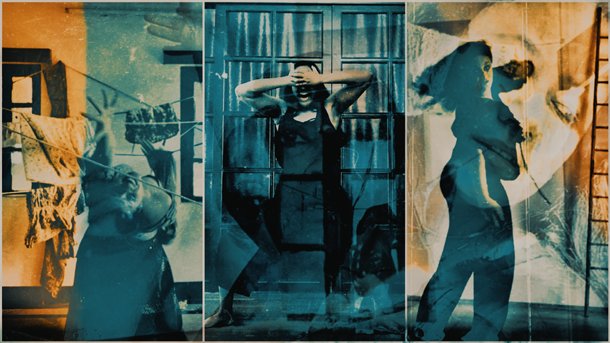 1 October, Kl 19:00/ 7 pm CET
Free online
dance film, a selected collection
The Post Natyam Collective is a transnational, web-based coalition of dance artists whose work triangulates between art-making, activism, and theory. Committed to the political possibility of collaboration, our online processes allow us to lovingly debate feminist-of-color, queer, and postcolonial issues through the body, creating interdisciplinary dance and media work with a critical edge. Post Natyam Collective members are steeped in South Asian and other movement forms.
For the Nava Gati Festival the Collective would like to share a special selection of works by Post Natyam Collective members, including collaborations with artists from the members' specific contexts in Germany, Austria, the U.S, and India. The curatorial theme for the selection emerges from Borders Resurfacing, a creative exchange by the Post Natyam Collective on water, migration, displacement, borders, and bodies. For this particular selection is included dance for camera videos and recordings of live performances, focusing on issues ranging from local histories of migration and xenophobia, as well as the ongoing global pandemic.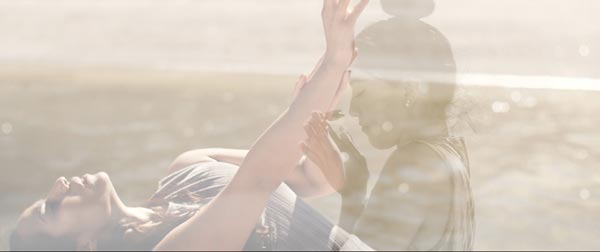 Piece titles:
Border Sawal Jawab
(Post Natyam Collective - Cynthia Ling Lee and Shyamala Moorty )
Fight the Fear
(Post Natyam Collective - Shyamala Moorty )
a.p.a.r.t.
(Post Natyam Collective - Sandra Chatterjee, Cynthia Ling Lee and Meena Murugesan)
Roti De Do Humey
(Srabanti Bhattacharya, Sandra Chatterjee, Shruti Ghosh, Arko Mukhaerjee and Joyraj Bhattacharjee)
Saalach | San Lorenzo (or Two Rivers, Two Continents)
(Post Natyam Collective -Sandra Chatterjee and Cynthia Ling Lee)
Total duration: 23 min
https://youtu.be/KQVkg6ClYI8
Don´t miss the
online webinar with Post Natyam Collective
on 1 October at 20.00/ 8 pm CET: Borders Resurfacing & Creative process on distance.