SEMINARIUM & SAMTAL
5 oktober kl 13.30-17.00
Musikaliska, Nybrokajen 11, Hildegardsrummet, i Stockholm
Workshop, lecture demonstration and open discussion. All are held in English. Admission is free. Register to
movementinexile@farhang.nu
. Contact Ulrika Larsen: 070 485 30 08. Coffee/tea will be served.
13.30-14.45 Workshop with Pauline Reibell (France)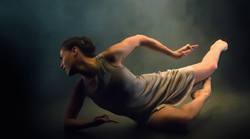 With a background in bharata natyam, tango and contemporary dance Pauline has worked as a freelance dancer since 2005 with companies like MAMU theatre in Germany (Butô), ANGIKA and ATMA dance company (UK). She will introduce a few basic steps, hand gestures and rhythmical patterns of footwork in bharata natyam- South Indian classical dance. Later voice, inspired by Indian classical music and the rhythmical "dance language" of bharata natyam, will be integated in order to explore it´s intimate influence on the dance and how it can affect us to move. The workshop is open to all interested!
15.00-16.00 Lecture demonstration with Revanta Sarabhai and Pooja Purohit (India)
The artist and choreographer Revanta Sarabhai is rooted in traditional bharata natyam, martial arts and performance arts. He strives to create cutting-edge work that is immersive and responsive to the society and times we live in. His work has been showcased at Southbank Centre's Alchemy Festival (UK), Korzo Theatre's Cadance Festival of Modern Dance (NL), Europalia (BE), and Attakkalari Biennale (IN). Revanta will demonstrate and talk about about his creative process, specifically focusing on how he use the Classical Indian dance (or sometimes even everyday actions) as a starting point to create gestural movement and dance in a contemporary context.
16.00-17.00 Open discussion
National and international choreographers working in the field of Indian classical and contemporary dance will discuss the following questions: What strives and inspires us to work with elements or techniques from Indian classical dance in a contemporary context? How do we communicate with our audience? How do we deal with traditional symbolic gestures and narration in a contemporary and new context? Moderated by Ulrika Larsen (choreographer and producer).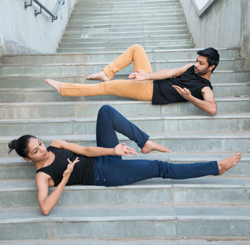 Don´t miss the performance of Revanta Sarabhai´s Out of Bounds and Paulines Reibell in Nritya Ganga with Palace on wheels at Stockholm Sangeet Conference 4/10 at Musikaliska.
See more:
www.stockholmsangeet.se
Organizer: Farhang´s platform for contemporary dance- Movement in exile in collaboration with Stockholm Sangeet Conference, Odissi Dansproduktion and Musikaliska. With support from Swedish Arts Council.